Tomb Raider: Greece: St. Francis Folly - Part 1
Lara is now in Greece. After the investigation done in Natla Technologies, she found that the next piece of Scion is in Greece at St. Francis Folly. So, to get that she comes here.
On entering there, Lara fights two dogs. Then she climbs the pillars there and jumps from pillar to pillar and finally comes to the place, where there in a painting of a warrior in the wall with shootable points all over his body.
Shooting some series of points will unlock various gates. The first thing is to shoot the two points as shown here, to open the gate there and to find the next shootable points.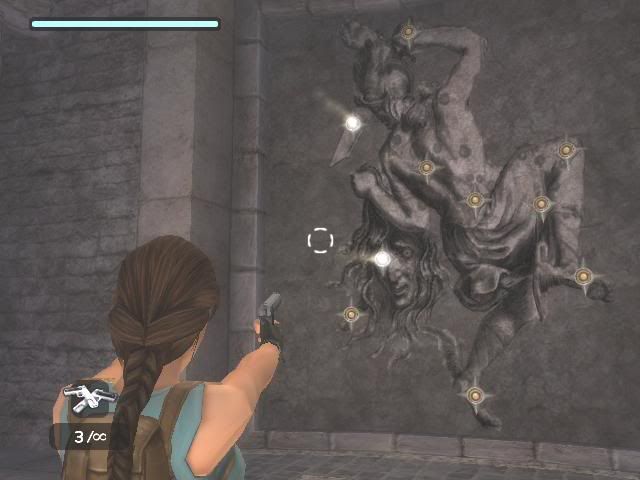 Shooting at the following points of the painting will open the small gate guarding the Ninth artifact. After shooting go to the left side, where Lara came from jump the two platforms and get the Ninth Artifact.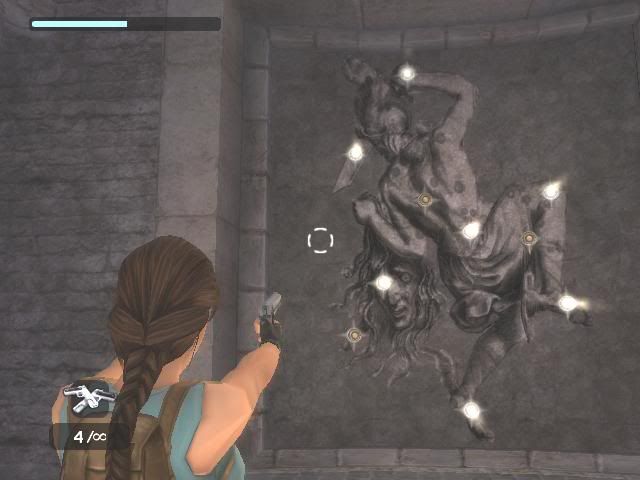 On shooting the above points, it will open the side gate, jump through that and Lara will now find the next series of points which will open the gate directly opposite to that artwork. The points to open that gate is shown here: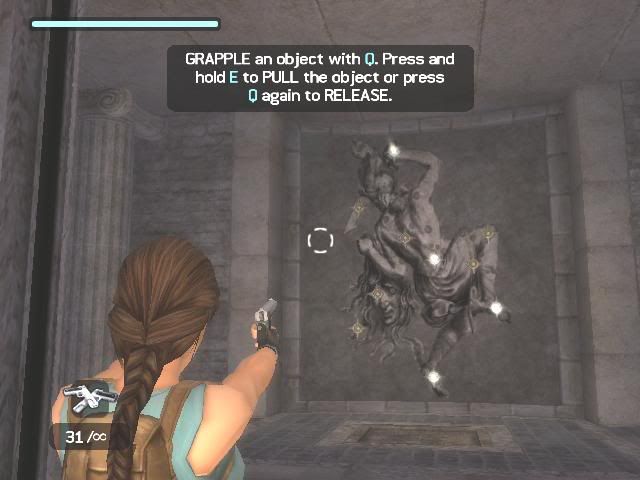 Lara goes into the gate and finds a Globe which is fixed. Lara then removes two metal rings at two opposite sides of the globe, which makes the Globe movable. Lara pushes the Globe down and move it over a round button at the center of the hall. This opens the gate at the top. Climb the pillars and go inside the opened gate. There, Lara will find a level which opens the lower gate.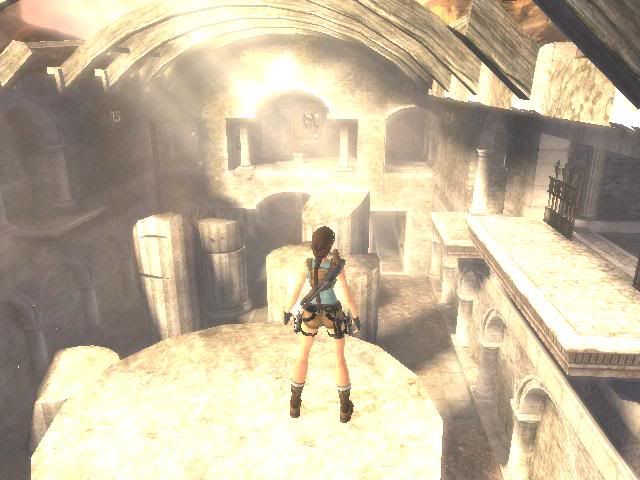 On going through Lara comes to place with a U shaped platform and broken pillars of great height beneath that, with SO MANY mechanisms all around the wall and also four doors with the names Atlas, Poseidon, Hephaestus and Damocles. This is very big puzzle, so I write about that in the next post.