Gothic 1: Old Mine and the List
In New Camp, I spoke to Horatio and he increased my Strength by 5 to beat Lefty and the Rice Lord. With increased Strength, I went and killed the Dam Lurker, which is causing damage to the Dam in New Camp, built by Homer. Then, I went to the Bar in New Camp and spoke with Baal Isidro and got all the weeds from him. Also, I gave him 200 ore immediately and that mission got over.
Then, I went to Old Mine to get the List from Old Mine. In inner entrance of the mine is guarded by Drake. He told me all the things I should know about the Old Mine. I got the list from Ian and completed some small missions like Aaron's Chest and came out of the mine.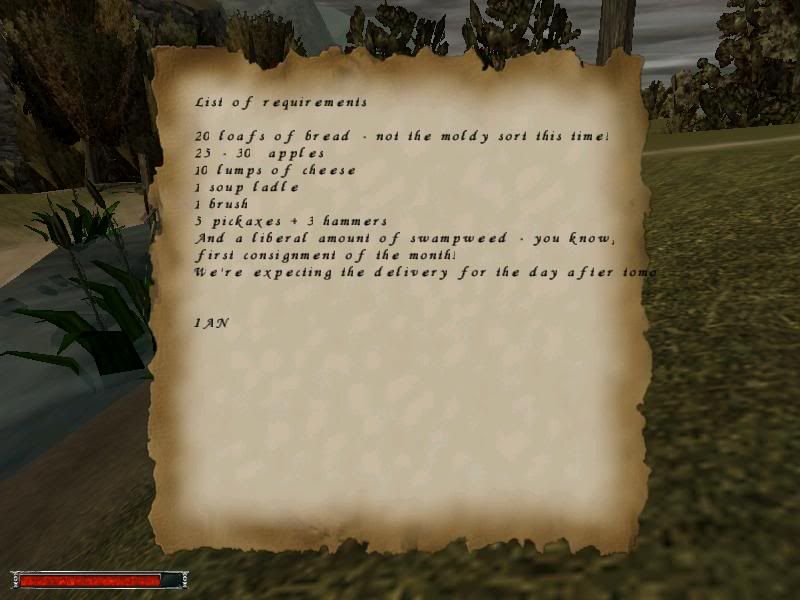 After coming out of the mine, I went for a hunting session. After a while, I leveled up. Then, I went to Rice Lord's farm and got the water distribution mission from Lefty and distributed the water to all the peasants working there.