RRT II: Heartland Scenario
I played this scenario several times with the following settings. But all the time, I got only got Silver Medals.
Game Map: Heartland
Starting Year: 1850
Players: SaiYasodharan and one AI opponent
Company Name: Indian Railways
Financial Model: Expert
Industrial Model: Expert
Revenue Modifier: None for both
Difficulty Rating: 105%
For upto 5 years, I connected cities and hauled only passenger and mails. But, in that itself, I made a lot of profit and then I started my business on food industry with all the cattles and grains and bought up all the Food Industires.
In April 1963, my company, Indian Railways reached a Book Value of $20 million, which is the Criteria to get the Bronze and after a while Indian Railways crossed $40 million too to get the Silver.
But on January, 1975, when the game gets over, Indian Railways didnt reach the $80 million line and so I got Silver only.
Overall, this is a nice Map without having the mountains and ranges, which I hate the most.
Some Screenshots: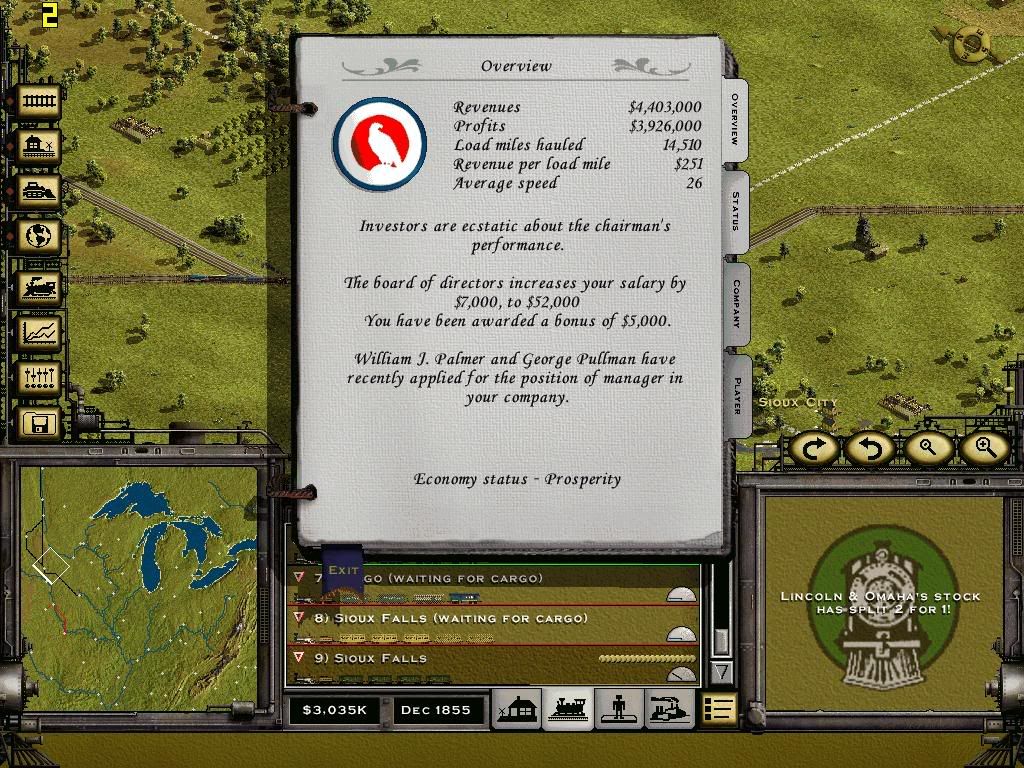 Saved Files: