POP - SOT: Climbing The Tower
There is no stairs in there to climb up the tower. So, Prince has to climb up in HIS own way, swinging the poles and jumping. After reaching the top of the tower, there is a Life Upgrade there. Dont miss it. here is a screenshot of its location: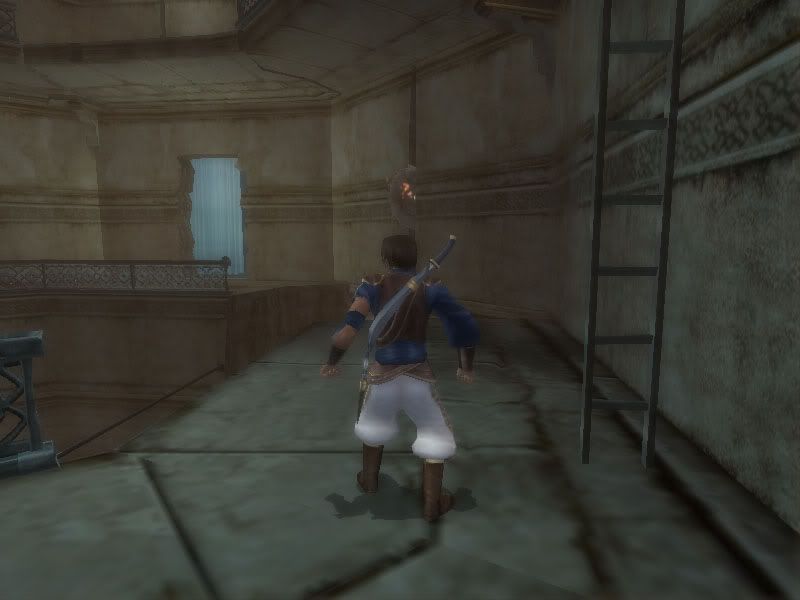 This is the third Life Upgrade. Get that and move to the warehouse.
Upto this Save, 21% of the game is completed