Gothic 1: Invocation of Sleeper
Then, I went to Swamp Camp and gave 3 of the eggs to Car Kolem. He took them and gave me some 30 potions for my help. Car Kolem tells me that from these eggs a Strong Secretion can be prepared, which will help Y'Berion to make contact with the Sleeper. But he wanted a book named Almanac, to know more information. He told that he already a Novice named Talos to get that Almanac. But he failed. So, he wanted me to get that Almanac. But, I already got that Almanac during my extensive hunting in this post:
Gothic 1: Extensive Hunting with Great Surprises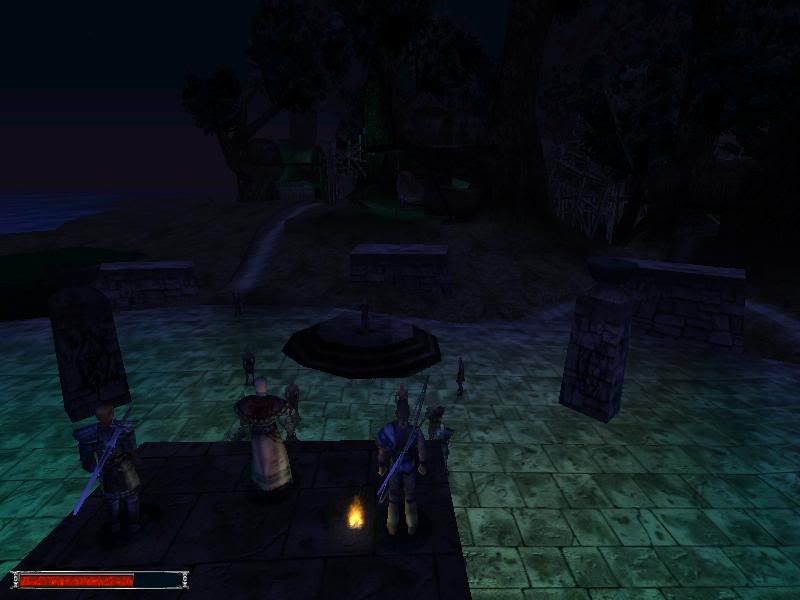 I gave him the Almanac and he told that everything for the Invocation of Sleeper is ready and he went to the Y'Berion's place. There, Y'Berion, Car Kolem and Cor Angar came and started the Invocation. They had a vision of many things which showed an Orc looking creature at the end. After the vision is over, Y'Berion fainted and fell down.
He told me that Guru Baal Lukor has gone to a nearyby Orc Cemetry with some templars to find Sleeper, who appeared in the vision. He wanted me to go to the Orc Cemetry and look after Baal Lukor and the templars.