Lvl 34: Fantastic Monster Combo
Today me and RavenSwan went to do Monster Combo. At first, I selected lvl 35-39 monsters. So, it was very hard for us to survive in there. So, we came out and selected lvl 32-36 monsters. Its also very hard. But, after many failures and we learnt how to handle them mobs.
What we will do is, i go near all the mobs and run in circles in the stage. So almost all the monsters chase me. Because of this, RavenSwan is free to fight. She picks the monsters one by one that follow me and kills it. After the number of monsters reduced to some 50% i also stop running and fight them.
This may seen stupid(running away from the mobs). But there is no other way and its very fun. Really, i enjoyed each and every second, as if i am playing some cool fast paced fps.
And after many rounds of mixed success and failure, we finally WON. Some screenshots when we were inside the Monster Combo: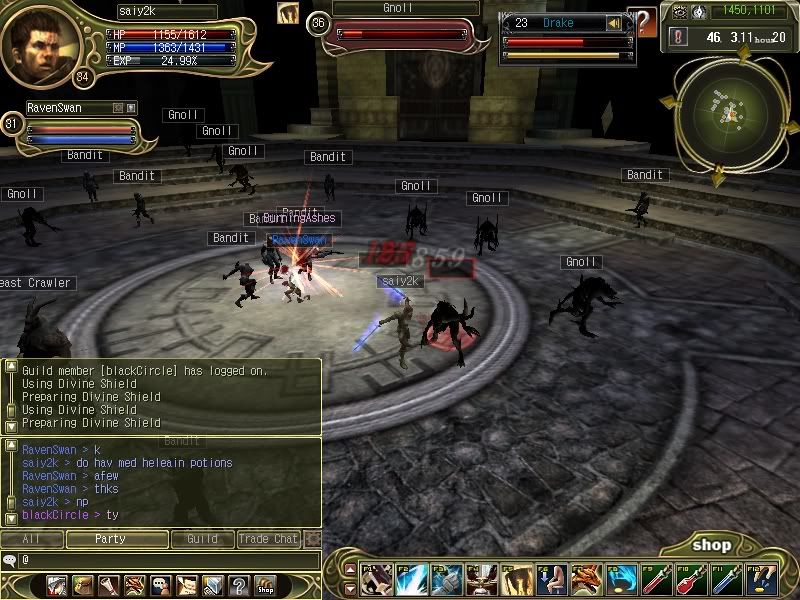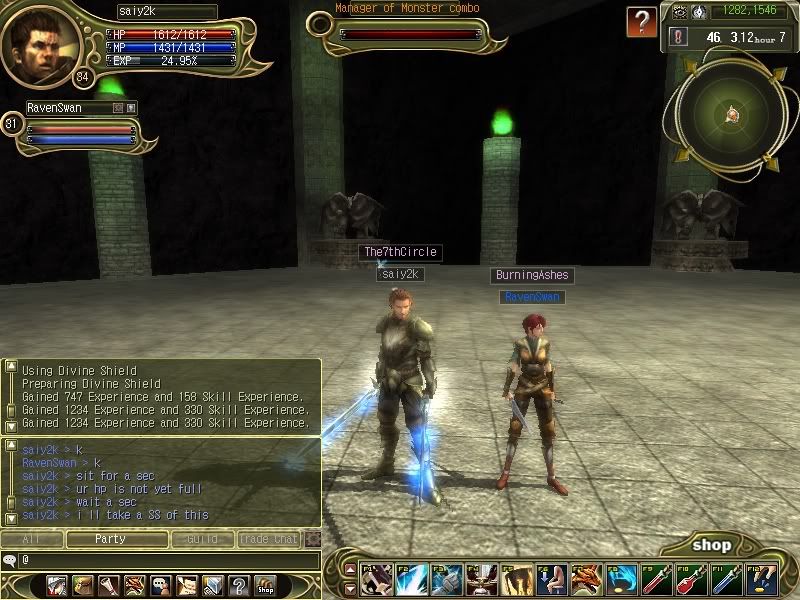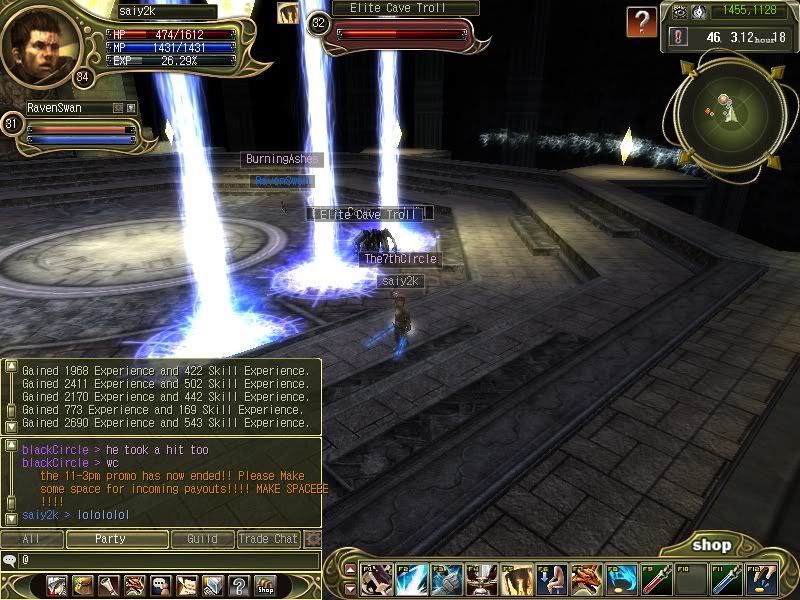 MONSTER COMBO IS REALLY A GREAT THING TO DO IN LAST CHAOS
My IGN: saiy2k
Monstly in: C-2
Class: Royal Knight