Last Chaos: The Bull Shit Party
Today is a total bull shit. I lost nearly 300 of my hardly earned sp today. I think i am the one who started it all.
First, i asked sundigund to help me to lvl to 32. Because, i cant wait to see my new skills and i was very eager. So, he asked to come to Cariae4. I went there and he was there at Draton with BloodMagus. Sundigund told that we will go to the Tomb in draton and fight lvl 100+ zombies. On hearing that (killing 100+ zombies) i was very much excited and we started off. Everything went well and on the way, we met LogitechRor. He also joined with us. We traveled really a long distance to reach there. Because its very far away... Some screenshots of our travel to the tomb.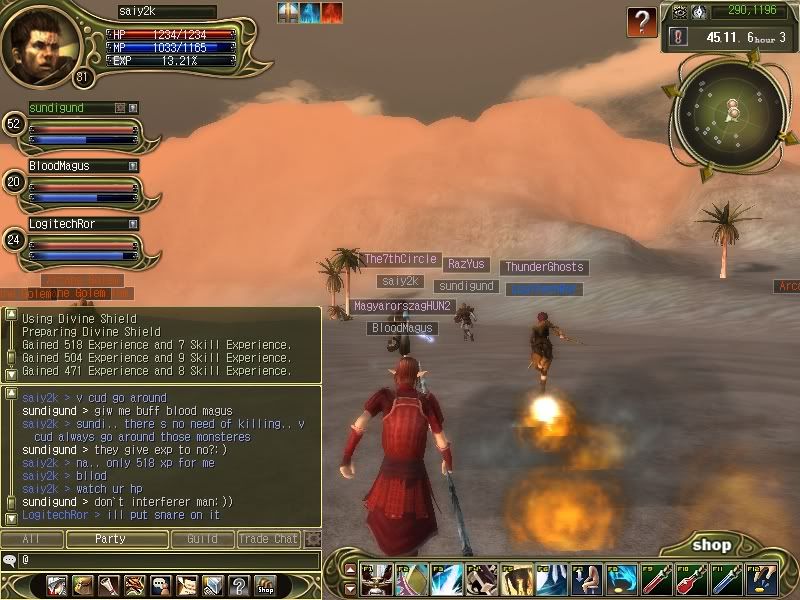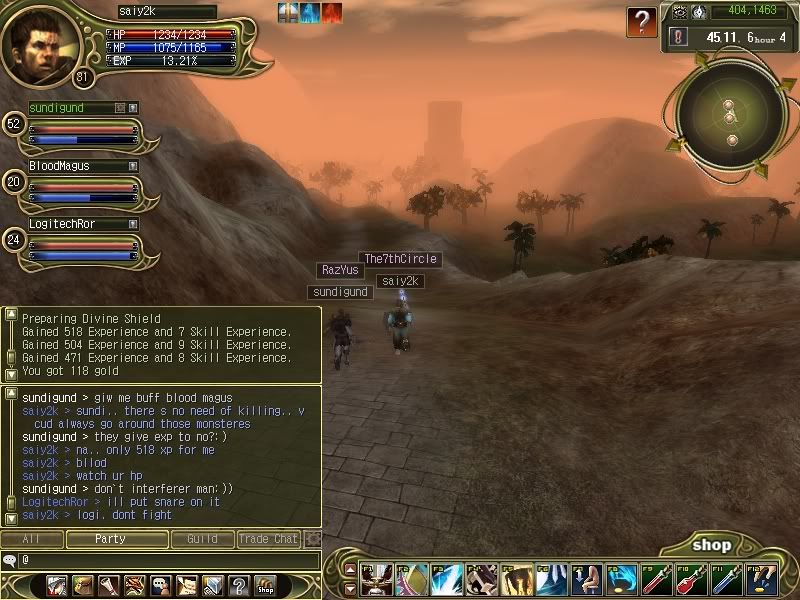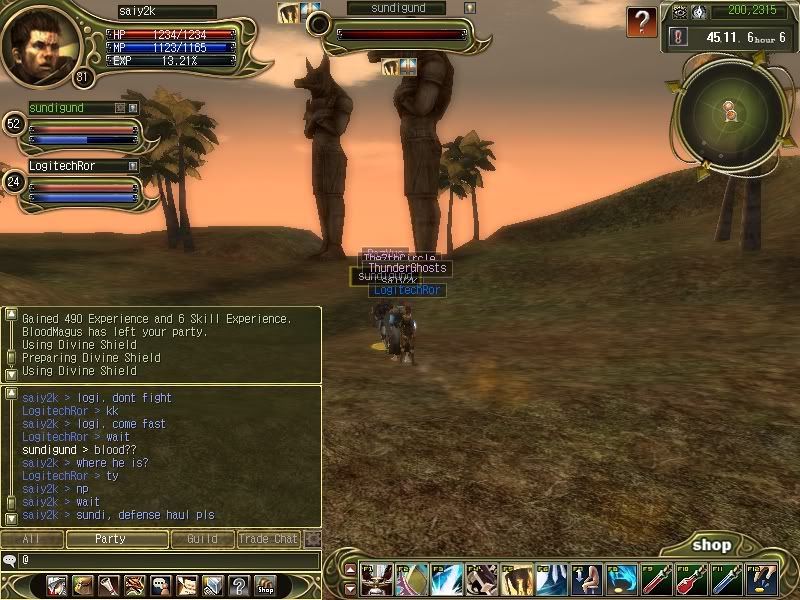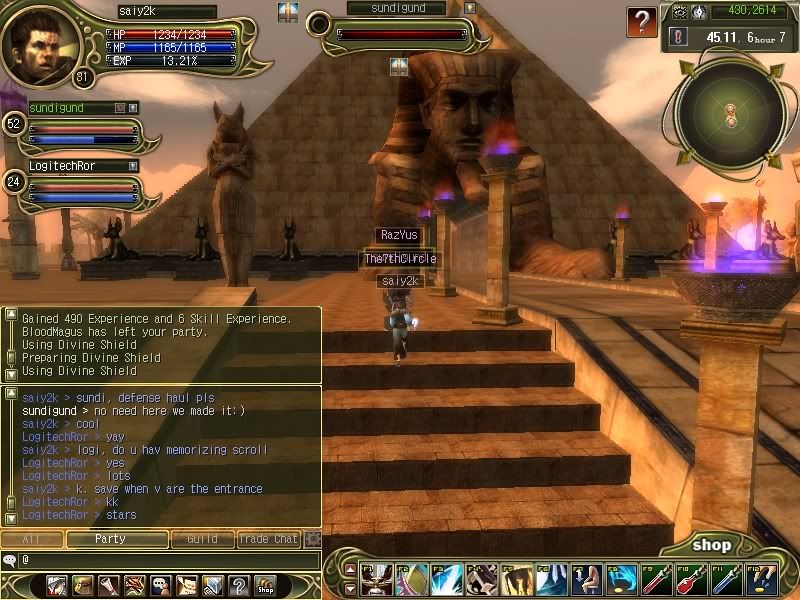 Atlast, we finally made there and we went inside. We planned that myself and sundigund will stun the monsters, while the other two will hit it. It worked fine for the first minute and we really done damage to the monster by some 5%. Then, it killed LogitechRor, then me and then everyone. We never gave a second thought and went to it and started attacking. Our only aim is to kill that beast. I was killed some many times. Damn, i never thought of my sp decreasing each and every time, i was killed. So, i lost many sp, but i didnt realize at that time. Then, we came to realize that we wont kill these monsters whatever effort we take. Its too hard for us. At that time itself, the party's morale went very low.
But, sundigund told that we will go to Sphinx. We left LogitechRor alone and BloodMagus was also not with us. Dont know where he went. On the way, i was killed and went to town. Then, sundigund told that the monsters there are not giving enough xp. So, we all separated and i went back to Prokion. There only, i looked at my stats and found that i lost nearly 300 sp. I was very frustrated.
Again, This is a Bull Shit Pary...