RCT 3: Vanilla Hills
Vanilla Hills is a nice startup park with already a couple of attractions built in. The objective is to develop it, draw more guests and to raise the park value.
Since this is my first park in RCT3, I took some time in exploring things from the themes and sceneries to building intense roller coasters. I started developing slowly and steadily with the thrill and gentle riles, placing shops at random places.
First Coaster:
Though I built more than half a dozen attractions with a number of stalls here and there, I am not getting much profit, and I already reached my loan limit. So, I speeded up the game speed to acquire some money and after I got enough money, I started building my first roller coaster(I think it was a Junior coaster). I placed a few good helixes with not so deep drops and luckily, it got an excitement rating of more than 5. Here is a screenshot of peeps queuing for that roller coaster:
Tip: Rename a peep's name as "Jonny Watts" to the view of that peep. Thanks to Jonny Watts, I was able to take the above screenshot.
Objective:
Though I was able to achieve the number of guests objective easily, raising the park value to complete the second objective was a little hard for me and played for hours, building a big number of attractions, including 3 coasters and finally reached park value of $100K and completed Vanilla Hills as a Tycoon :D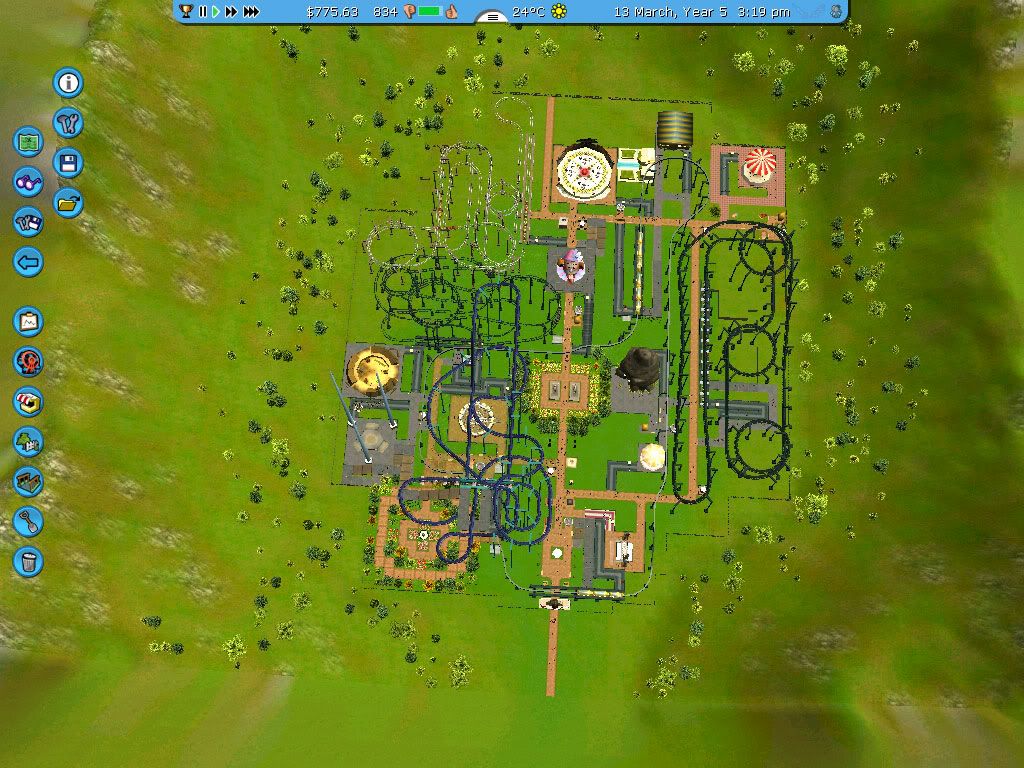 Goldrush tomorrow...