RCT 3: Valley of the Kings
Valley of the Kings is a nice park deep inside a valley with the entrance at the top of a mountain. On my first view of the valley itself, I decided to put some transport ride that helps the peeps to get down the valley. But thats a big plan and I postponed that work later.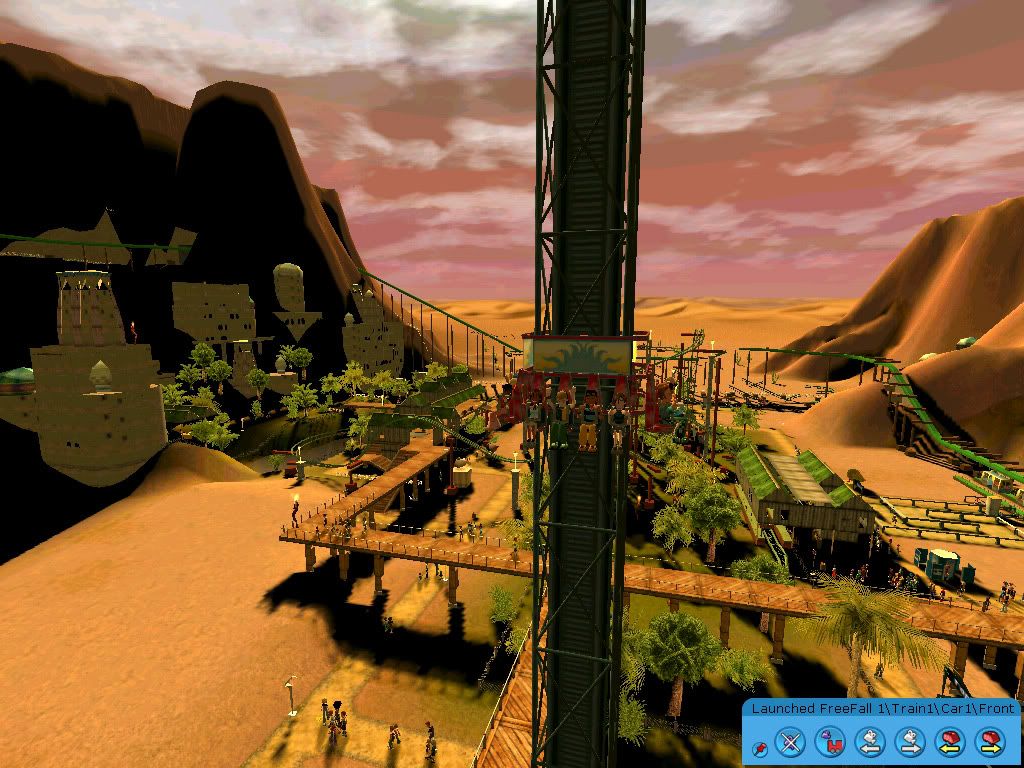 Freeee Faallll !!!
As usual, I started with few thrill rides and gentle rides across the valley, which gave me a steady cash flow. Then to try something different, I built a custom Steeple Chase (horse ride) at one corner of the park. It had a good excitement rating and peeps rushed to ride this attraction.
Then, I started implementing my transportation plan. Suspended Monorail was available for me to get started. Placed one station at the top of the mountain near the entrance and placed the other station deep down the valley, connected them with tracks that cover the entire track. Then I built 2 pre-built roller coasters and with that I achieved tycoon level.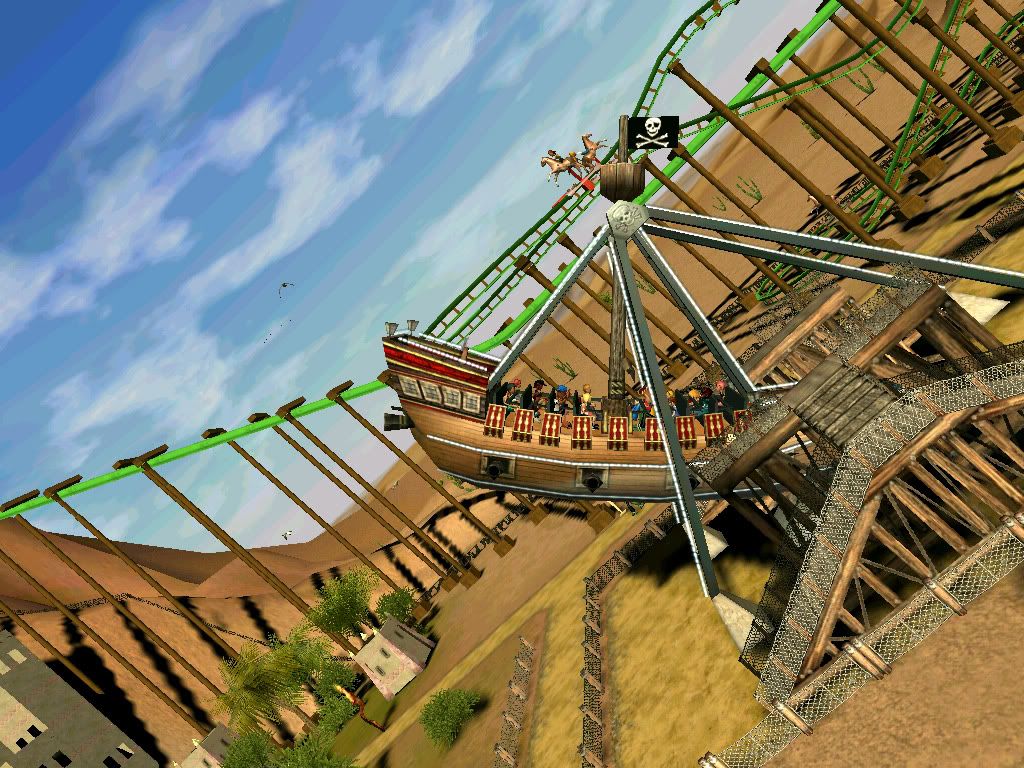 Pirates of the Caribbean