RCT 3: Broom Lake
Broom Lake is sci-fi theme park in a desert land. A rough layout for the park is already laid out with plenty of stalls and other facilities, with the paths decorated with beautiful sceneries.
I dont know if its really me playing better than before or the patch that did this. The thing is the game seems to be very easy now, with the peeps enjoying (and paying) all the rides many times, buys lots of items from stalls, really using the ATMs that I placed and making my park's profit roofing to the top.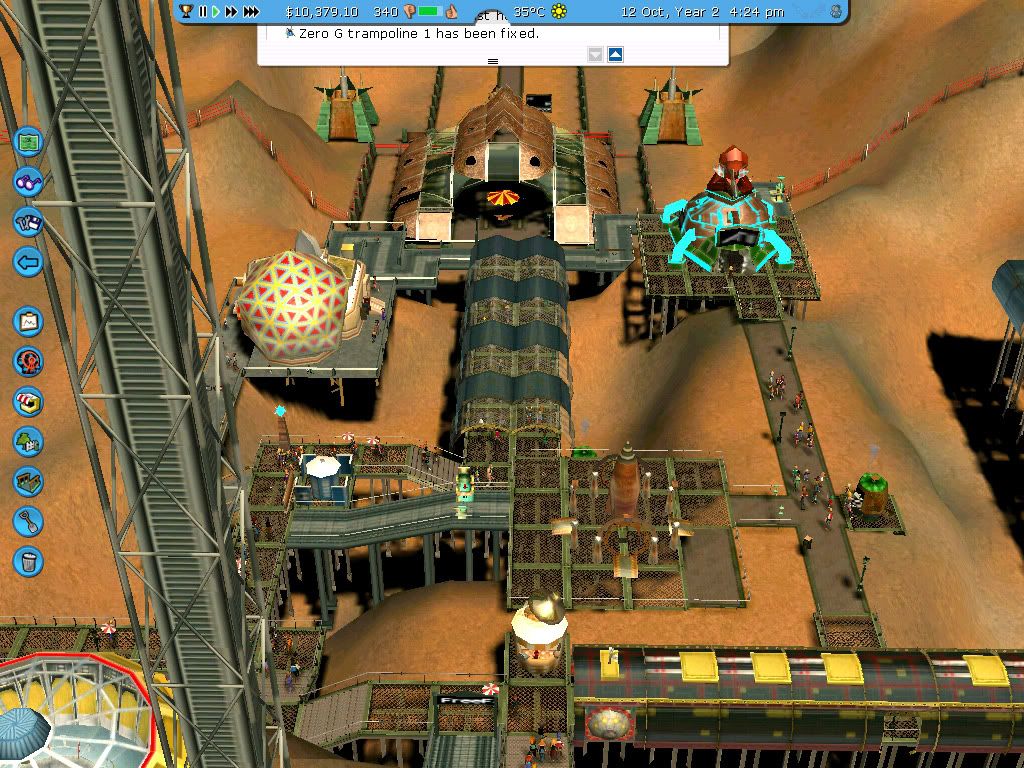 Broom Lake - Overview
I build a few gentle rides like 3D Cinema and Laser Battle near the entrance of the park. Since these are the first and only attractions in the park, peeps were very excited and almost everyone started queuing in for those attractions.
Then, I started adding thrill rides at the back of the park, slowly repaying the loans. With half a dozen thrill rides working at their full potential, money flow was not a problem. With everything setup, I fast forwarded the time, repayed the loans, satisfied the VIP and finished the game achieving Tycoon objective without building a roller coaster :D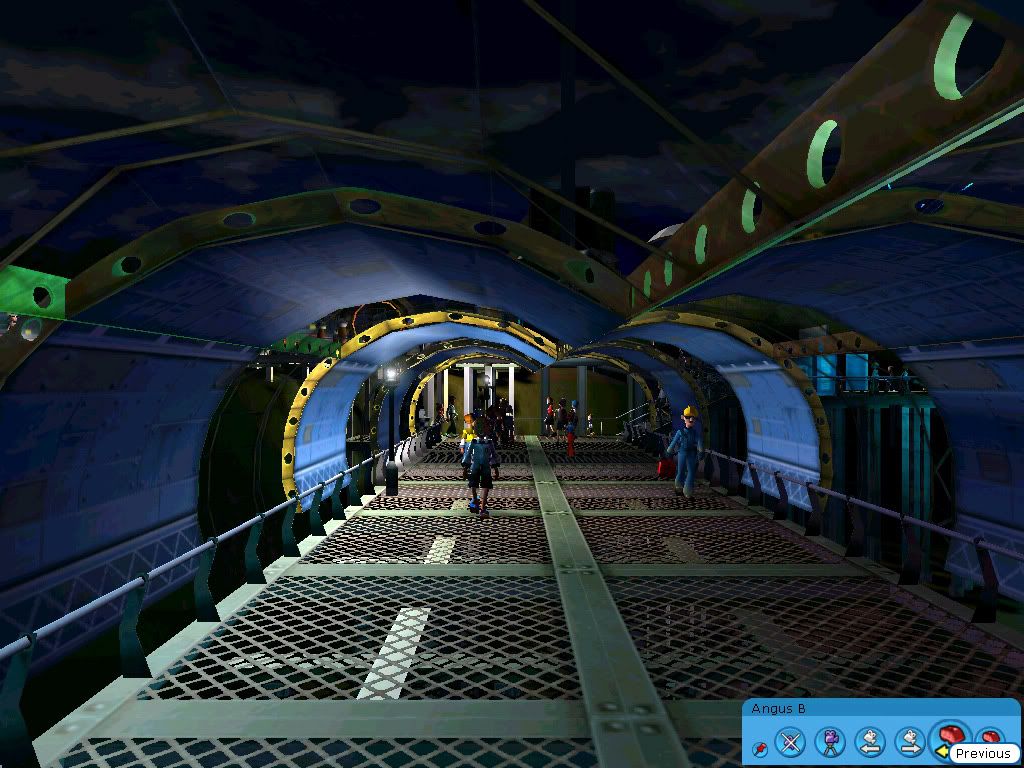 Scenic sci fi pathways