RCT 3: Fright Night
Fright Night is a scary theme park with creepy theme and helly attractions. There are already few attractions in there, with a wild roller coaster. But, they are not attractive enough for the peeps. My objective is to build atleast two roller coasters with an excitement rating of atleast 7.00 and to get $600 monthly from ride income.
I played this game twice but failed, because the rides I have been building were not attracting the peeps, even the pre-built coasters were not good enough. So, I downloaded and applied the 1.3 patch, before continuing. This patch did amazing job. It reduced to loading times much, the game is now smoother than before, and now the peeps are interested in my rides :D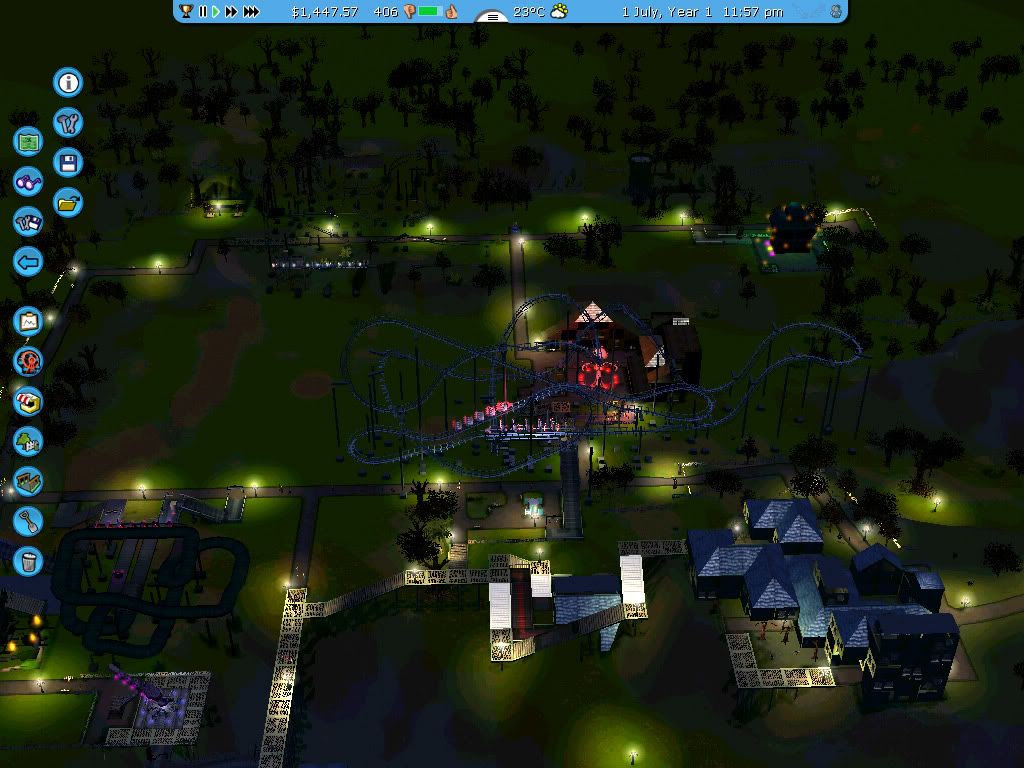 After applying the patch, I started this Fright Night scenario from scratch. I built a few thrill rides here and there, after investing heavily of thrill ride research. I noticed that the peeps are not much interested in the Wild Roller Coaster that came with the park. So, I scrapped it and with that money, I build a pre-built floorless Inverted roller coaster, named Jet Stream. Then came the notification that the peeps were hungry and blah blah. So, I setup half a dozen stalls around the park, which would solve that issue.
The objective is to have two coasters with atleast 7.00 excitement. Since, I scrapped the stock coaster, my coaster count is just 1 now. I got some loan from bank and started working on my custom Wild Mouse coaster, which came up pretty well with more than 7.00 excitement rating. I gave a bright colours and it looked very cool :-) I saved the design for future use. Here is a screenshot of the coaster: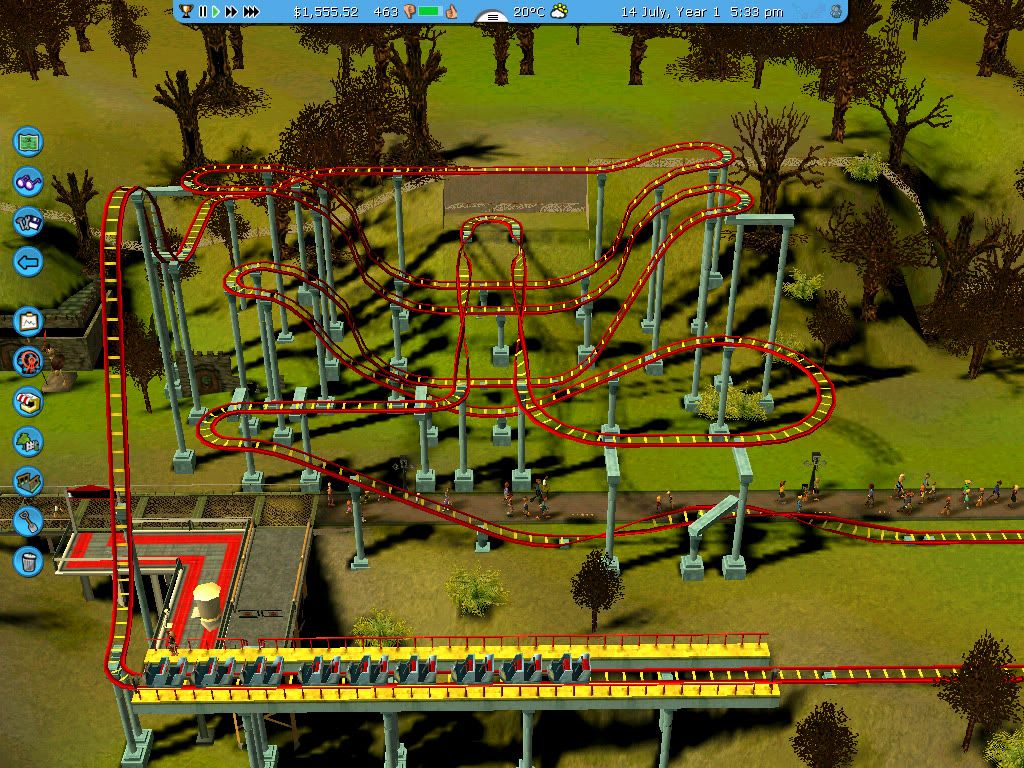 With the construction and testing of wild mouse coaster, I acheived tycoon level of Fright Night